Un'anticipazione su Crystal, il nuovo sistema porta/parete in vetrocamer
For the upcoming edition of Milano Design Week 2023, Bencore brings the attention of the media and the international audience to the new Crystal door/wall system made in double-glazing. A new vision of living for all types of spaces in the name of performances and comfort.

This double-glazing solution developed by Bencore comes from the combination of the honeycomb core of Lightben CC (available in all its color variants) with glass skins to give life to a totally new, innovative and hyper-performing product.
Crystal is perfect for creating partition elements for the design of residential, contract and business spaces. With its concept it has, in fact, a remarkable impact on the spaces in which it is installed not only from the point of view of its highly aesthetic and decorative impact but also in terms of security, brightness and privacy.
The iconic honeycomb structure of the core of Lightben CC allows the passage of light from one side to the other and then in the environments, modulating it also in terms of intensity and color. The double-glazing system, on the other hand, improves the heat and acoustic insulation performances of those environments where the partition element is installed.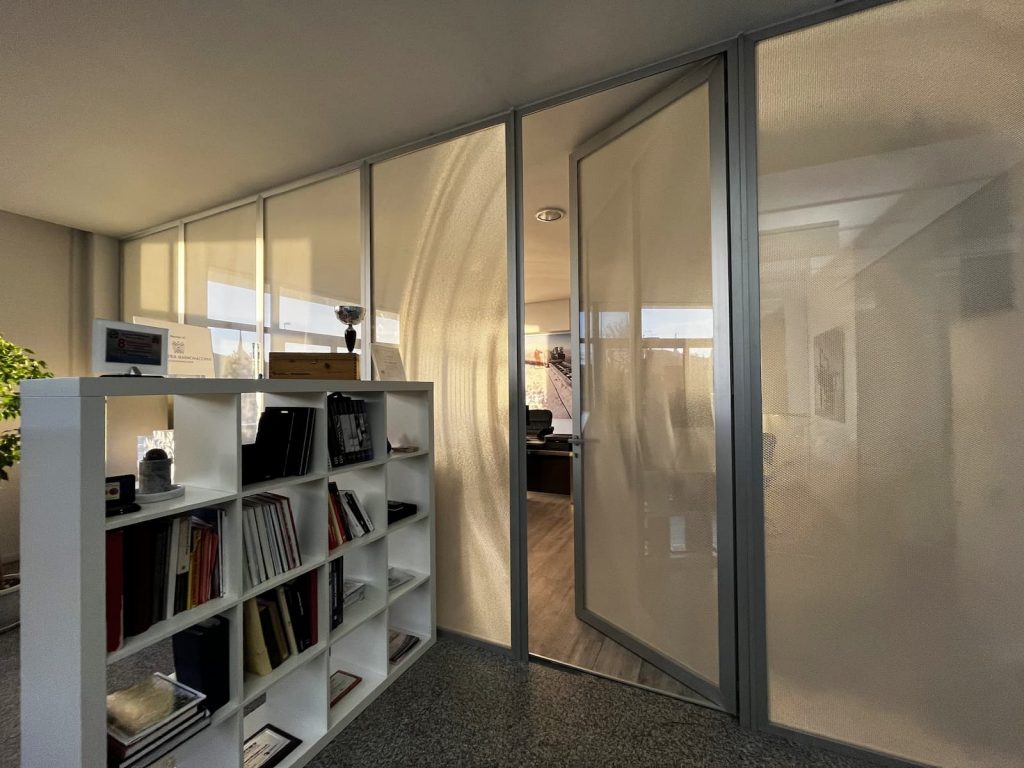 Thus conceived, the door/wall system Crystal is equipped with European fire certification Bs1 d0, resulting in a product fully suitable to stem and prevent the spread of possible fires for the total safety of each space. Its main features are:

• Translucency
• Acoustic Isolation
• Fireproof capacity

The Crystal System can be configured in wall, door and door/wall modes. The thickness of the panels applied to the system is 28 mm and the maximum size of the panels is 1000X3000 mm.

Bencore will be presented at 'Salone del Mobile' at RHO Fiera Milano Stand L22 – Hall 22 from 18th to 23rd of April.