100% Sustainable material created in partnership with Autogrill
From the project developed by Bencore with Autogrill, the first operator in the world in catering services for travelers, comes a key material in the current idea of circular economy: Wasbottle in fact is obtained from recycled and recyclable plastic flakes.
The collaboration between Bencore and Autogrill focuses on the recycling and reuse of plastics at the end of their life. The Autogrill Group has undertaken for several years a path linked to circular economy with the aim of minimizing the environmental impact of its business, thanks also to its ethics of reuse and the reduction of waste. The result of this collaboration marks for Bencore, always keen on sustainability issues projected in the field of architecture and interior design, an important result and an even greater alignment between its production and the needs of the community of architects and designers who are increasingly oriented to the use of materials with very low environmental impact.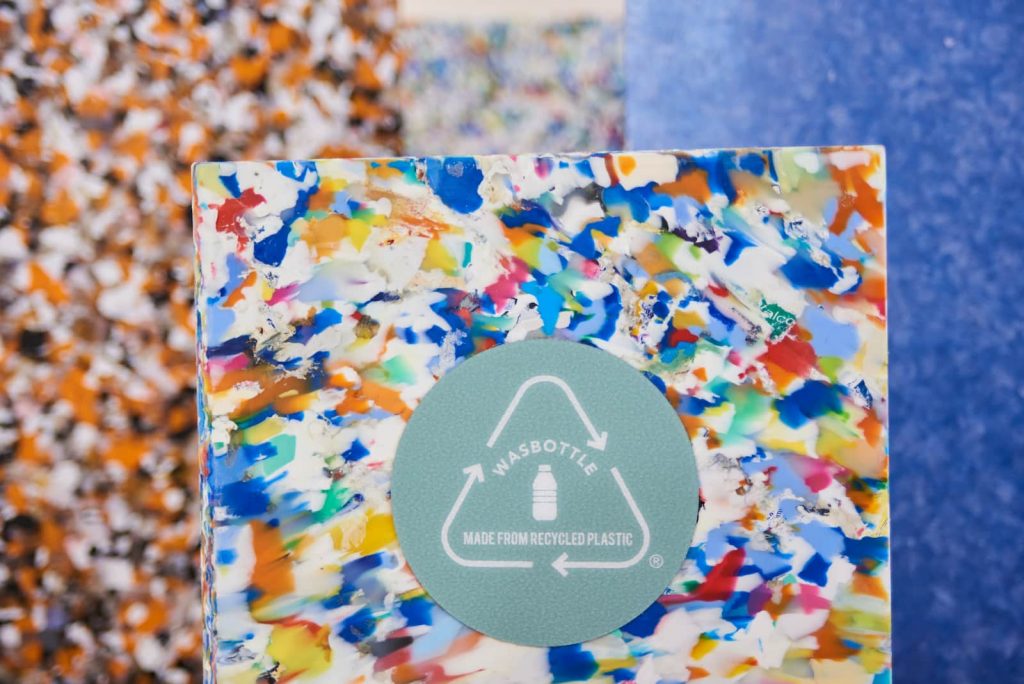 What are the characteristics of Wasbottle?
Wasbottle is a material with a high index of compactness and workability, with a low coefficient of fiction, and It is also non-hygroscopic and chemical and shock resistant. For these peculiarities it is widely used in the creation of furniture components, such as tables, shelves, tops, partition elements and opaque coatings. Considered these characteristics, Wasbottle can be easily subjected to machining such as milling and drilling: it is possible to finish it with screwed components and when it has a thickness of
20mm it can be inserted inside the Bencore door/wall systems. Two standard sizes of 1200×1200 mm and 1000×2000 mm have been designed for Wasbottle panels, while three are the thicknesses: 8, 12 and 20 mm.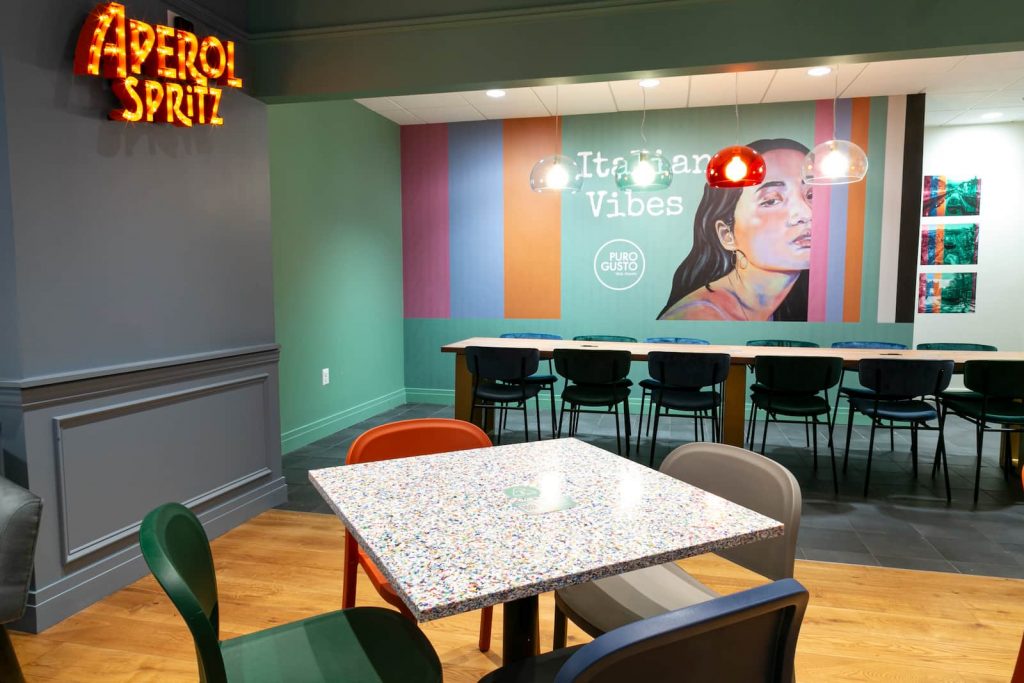 Wasbottle variants: standard production and one-off
production For Wasbottle standard production, Bencore offers two variants:
1) Wasbottle Paint: 100% recycled and recyclable HDPE. An original texture that recalls the pictorial technique of pointillism or dripping, evoking the great art of Pollock or Kandisky.
2) Wasbottle Sky: 100% recycled and recyclable PETG. Blue as the sky when it is bright clear. An obvious recall to nature.
As it concerns one-off production in limited edition, again there are two variants:
3) Wasbottle One-Off: Peach, 100% recycled and recyclable PETG. The prevalence of the peach color comes from the mix of pink and orange both present in the texture of the material itself.
4) Wasbottle One-Off: Magma, 100% recycled and recyclable PETG. Dark and intense like volcanic magma, this texture is also crossed by the most vibrant shades of lava
when it is incandescent.